Sapphire Indian Restaurant
435 DeKalb Ave, Brooklyn, NY 11205
Order now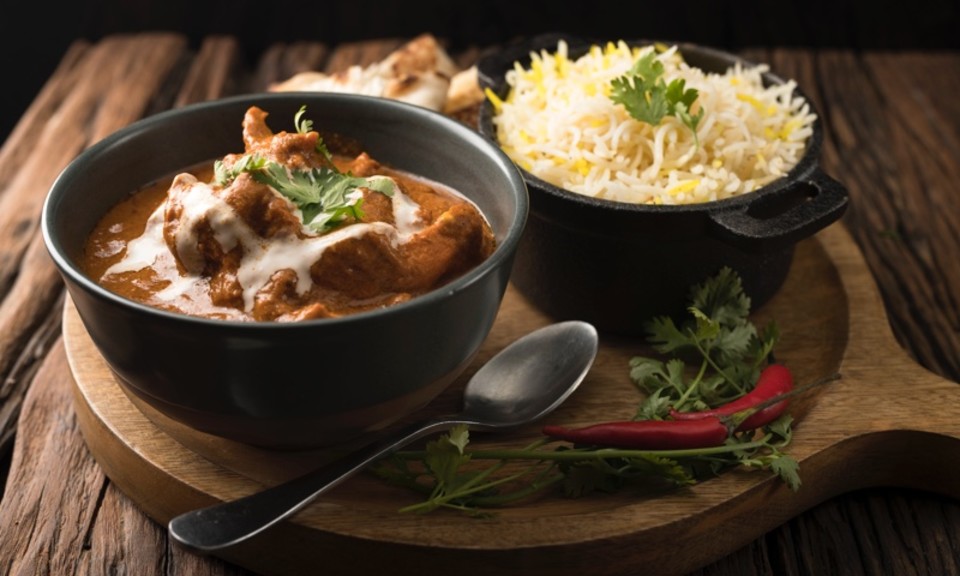 Hari
I've ordered from here twice now. I really love this place!! I'm Indian and so I can be picky with my Indian food. That said, I've ordered from nearly every single Indian place in the Bed-Stuy area (of which there are many) and this is a huge line above the rest.

Portions are great, flavor is excellent.
Sam
Very whiny reviewers below..

Food is excellent - some of the best Indian in Clinton Hill / Bed Stuy. Chicken Tika Masala and Vindaloo are great, so are the samosas.

Delivery is very fast. Usually 30 mins, but closer to 40-50 if you order past 1am.

FYI - they do not provide utensils.
Alan
The food was very good and they got the order right (no cilantro!).

The kandari naan was a little too sweet and dense which would be the only slight. There are other naans in the world, so overall, I recommend ordering from Sapphire.
Miguel
This place is great samosas are perfect and they give you 3 while most places give 2 so who wouldn't be happy about that? And with the 3 samosas comes a tasty side of chick peas. Definitely will order more often.
Karen
I order from here like 4 times a week -- don't judge. And it's always delicious, on time, delivery guys friendly. ONE time they forgot my rice but out of probably 200 orders, that's really not a big deal.
Stephanie
Absolutely the best Indian food in town. It is hard not to order this more than once a week! The Chicken Tikka Masala is spot on, every time. The golden crunch is just right on the samosas, fried to perfection. Very creative, colorful, FRESH dishes with excellent spices and flavor (try the eggplant with peas and onion, or the oven roasted veggies!) Perhaps the sweetest aspect of Sapphire Indian is the hardworking nature of the owners and cooks, who are smiling and welcoming every time. Please support this restaurant, and keep it around for many years to come!
Also they offer 40% off dine-in lunch (byob). Incredible deal!
Dyckman
Food was delicious. Had the $14.95 special with chickn makhini but ordered the garlic naan extra. Cilantro on the bread was nice touch. Basmati rice was delicate, fluffy with separate grains, some of the best I've had. Delivery was fast. I added 15% tip to bill, but delivery man hesitated as if he expected an additional tip. I hope he gets the tip I automatically added to my credit card. Will definitely order again. One suggestion is to add a very small lettuce/tomato salad to balance out the rest of the meal.
Scott
The daal was outstanding. I'm no expert of Indian cuisine, but I feel like when a restaurant makes a humble dish like this with such great texture and balance of spice, it's a sign to me that they have a lot of integrity and pride for their food. The naan and aloo were also expertly prepared. They don't treat their simpler dishes as an afterthought as so many other places seem to do.
Rebecca
Holy lunch special. It felt like 15 lbs of food! Absolutely beautiful meal, I couldn't finish in one sitting. I can't wait to try eat in. I had the chicken curry lunch special, came with a flaky fresh naan, spinach side, rice and small greens, a white sauce and dessert cup.
Dan
Good local, family run Indian. Not sure what everyone else is complaining about, we've never had any late orders and the food has always been good. Sure, it's not the best Indian we've ever had, but value is great and I'm happy to be a repeat regular customer.
About us
Dinner, Healthy, Indian, Seafood, Vegetarian
Today

Delivery: 11:30 AM - 3:30 PM

Takeout: 11:30 AM - 3:30 PM

Delivery

Monday:

11:30 AM - 3:30 PM

Tuesday:

11:30 AM - 3:30 PM

Wednesday:

11:30 AM - 3:30 PM

Thursday:

11:30 AM - 3:30 PM

Friday:

11:30 AM - 3:30 PM

Saturday:

12:00 PM - 2:00 AM

Sunday:

12:00 PM - 2:00 AM

Takeout

Monday:

11:30 AM - 3:30 PM

Tuesday:

11:30 AM - 3:30 PM

Wednesday:

11:30 AM - 3:30 PM

Thursday:

11:30 AM - 3:30 PM

Friday:

11:30 AM - 3:30 PM

Saturday:

12:00 PM - 2:00 AM

Sunday:

12:00 PM - 2:00 AM